Free Forum Software for Website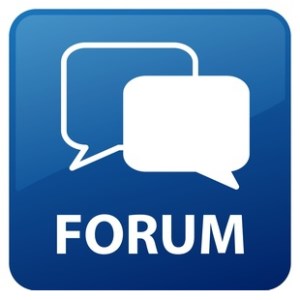 Remember the days when every website had a forum? Those were the days, weren't they?
Unfortunately, with social media on the scene, these days many website developers just don't bother adding a forum anymore, instead leaving the 'chatting', etc. to take place on Facebook, Twitter, etc.
That's a shame, because if you have any type of community at all, a forum can be a great place for your visitors to meet. A forum makes a great place for you to make announcements to your community, and even to let them know about new products and services.
If you are in a business like web hosting, a forum can also act as an informal support network, with volunteers (your customers) helping others with "How do you ....?" questions – questions they might otherwise be bothering your company's technical support with! Although that might save you money, forums can be expense... or at least they can be a cost you might want to avoid.
Some of the premium software currently available costs upwards of $399 with hidden costs such as 'annual license fees' that start adding up after a while. There is an old adage that suggests "you get what you pay for" and that often steers people towards paid solutions. But if it's a standard forum you are after, with some of the bells and whistles (but perhaps not all), then there is a VAST ARRAY of high quality free solutions available that are often very customizable and do an excellent job.
There really are a LOT of different options to choose from, so to get the best free forum for your exact needs, you really are going to have to do some research. To start you off here are what we think are six examples (in no specific order) of some of the better free forum software solutions currently on the market.
1. phpBB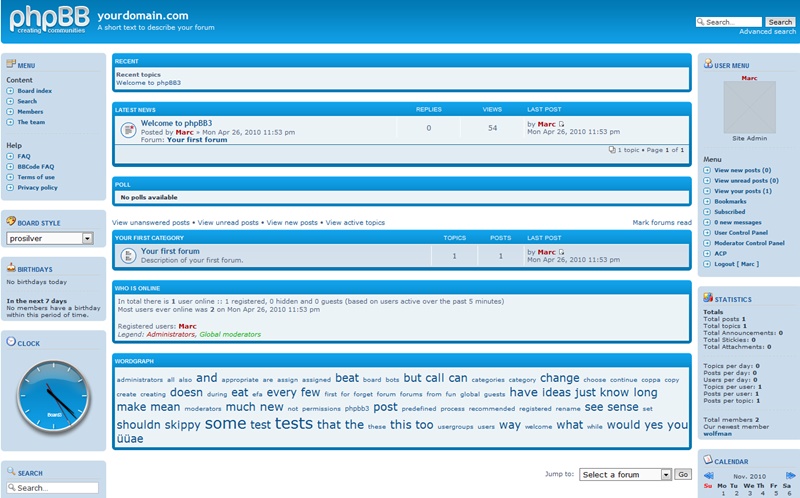 phpBB bills itself as "the #1 free, Open Source Bulletin Board software" and it probably is the most popular free solution available. It launched in June 2000 and since then has maintained a reputation as being an excellent forum that you can quite easily use 'as is' or (with a modicum of CSS skills) customize to get the exact look and feel you want. While there is a solid community supporting the forum, your can also get support from the developers. Offers a good level of usability – it's intuitive, but might benefit from a more WYSIWYG in the user's backend.
2.
Simple Machines Forum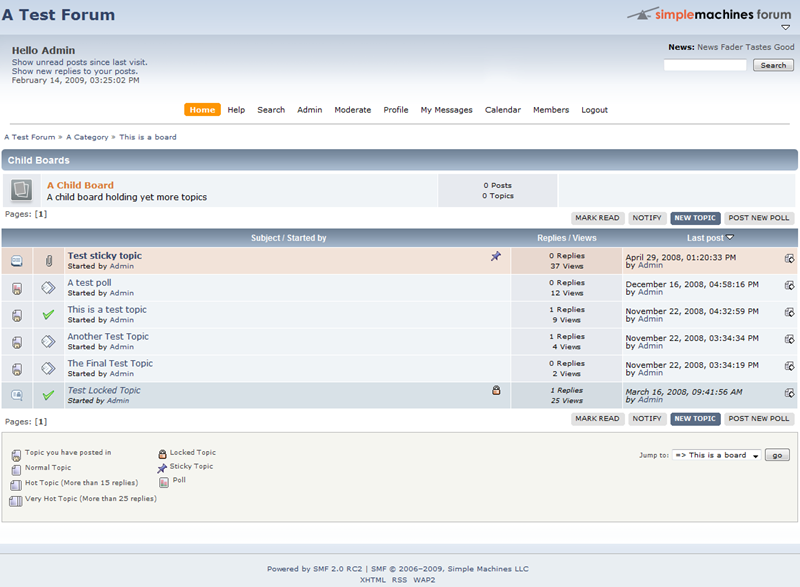 First released in June 2001, the Simple Machines Forum software is written in PHP and uses MySQL for database management. Released under the BSD license, it provides all the functions you would expect of a great forum. It offers a lot of plugins and add-ons that can change any forum's look and feel and has many powerful features for you and your users. When you hit snags you can enjoy the support of an experienced support team. A good choice.
3.
MyBB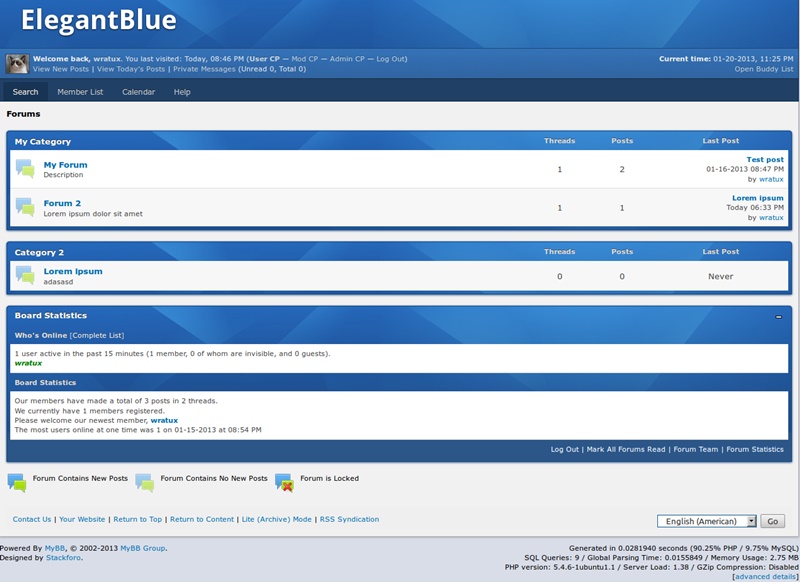 MyBB is another Open Source solution that utilizes PHP and MySQL. It offers a highly usable interface that allows users and administrators to get setup and get going as soon as possible. It has a lot of options for moderators and keeps the monitoring and editing of discussions nice and easy. It has more of a Content Management System (CMS) feel about it than other forums, but as with other solutions, it benefits from the support of an extensive community eager to help when you have issues.
4. bbPress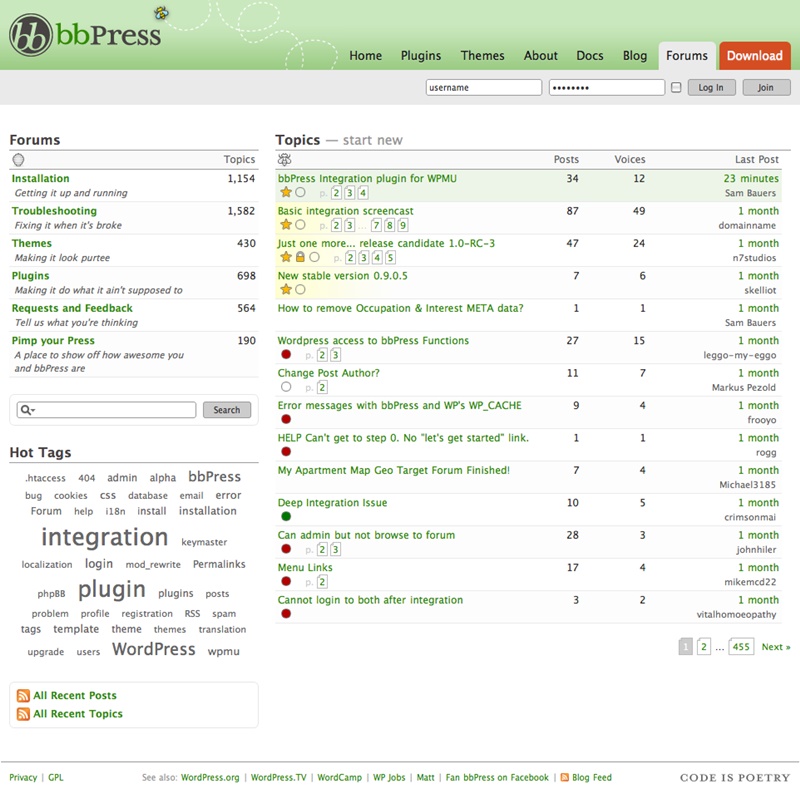 If you thought that logo looks familiar, you are on the ball. Another solution that leverages PHP and MySQL, bbPress has been developed by the same people who brought you WordPress. As WordPress supports 25% of the internet's websites, you can expect bbPress to be a very solid solution, and that it is. Very much like WordPress, it is "template-driven" and offers a wide range of addons to change the look and feel of your forum. As you might imagine, it offers close integration with WordPress – a definite plus.
5.
Discourse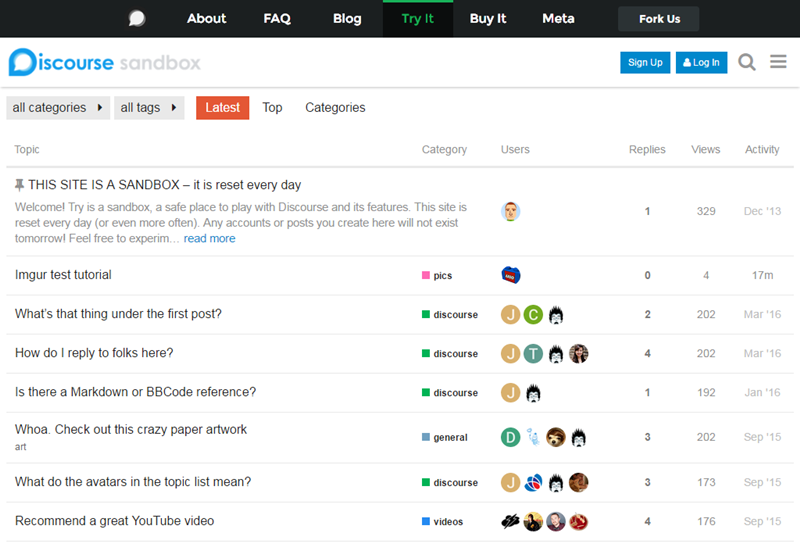 Discourse claims to be a "from-scratch reboot" of a forum with the social media revolution in mind. Aside from being a forum, it can be used as a mailing list and a "long-form chat room". "Uncompromisingly Open Source", it claims the support of a community that "builds a natural immune system to defend itself from trolls, bad actors, and spammers". Discourse prides itself on being a great out-of-the-box experience and, as such, does not think it requires "a giant collection of complex plugins".
6. Vanilla Forum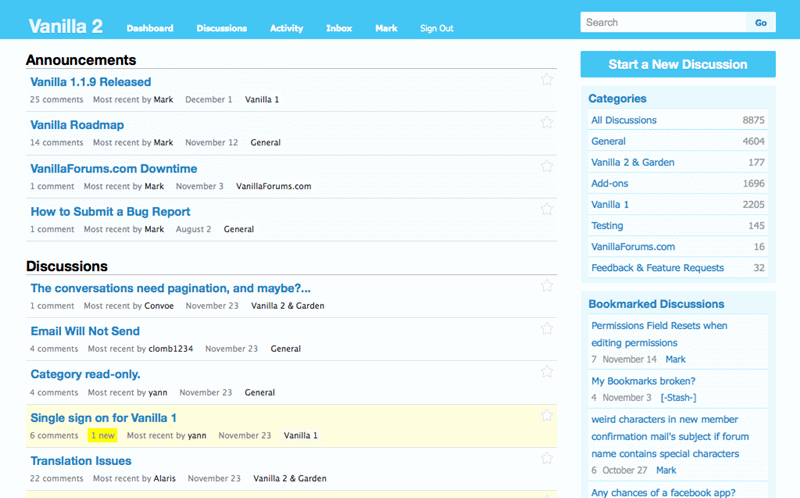 While completely Open Source, Vanilla Forum is unusual in that is has a sister 'premium' version. This is probably one reason why it is so attractive and has such a straightforward installation procedure. Again, the solution benefits from a range of modules, and its default features allow users to extend a forum's functionality considerably.
While the free download is hosted on your own server and provided on a "You Break It, You Fix It" basis, the software offers the support of an enthusiastic community who will help you if you do break it! A nice solution!